Experience our Los Angeles store at Platform in Culver City – Open MON - SAT 11am to 6pm
Find something unexpected
Your cart is currently empty.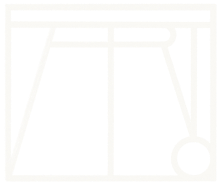 Atrio – a new destination for a life well-lived from Jeremiah Brent.

Atrio is an invitation to elevate everyday items across the many layers within a home, from pantry staples to furniture.

Hand-selected and custom pieces from artists and curators around the world are shoppable online and in-store in Los Angeles.
Engage the five senses
Across scent, material and taste, Atrio is designed to ignite the five senses and to celebrate daily ceremonies.
Online and in person, Atrio mirrors the vignettes of the home featuring a dining room, kitchen, living space, bedroom, bathroom and patio.
Explore our exclusive collaborations as well as our growing Atrio line of products and furniture.
We invite you to walk into Atrio and feel inspired to bring these pieces into your home to tell your story.
Our Philosophy
We believe the home should be endlessly inspiring and equally liveable. The Atrio universe is exquisite but comfortable and inviting. We think living beautifully should be in reach.
We believe in the significance of home and collecting well-made, everyday items that reflect who you are and what you care about.
We are committed to connecting artisans and admirers. Meet our community of small producers, from ceramists to painters.
A collaboration between Jeremiah Brent, founder of Jeremiah Brent Design, and Runyon, retail thought leaders, Atrio is shoppable online as well as in person at our Los Angeles store. The store is home to an in-house floral shop as well as a dining room that is available to rent for private events.