Experience our Los Angeles store at Platform in Culver City – Open MON - SAT 11am to 6pm
Find something unexpected
Your cart is currently empty.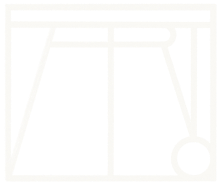 The flower shop is A floral design workshop within the atrio home store at Platform LA. We offer residencies to floral artists that strive to create extraordinary compositions for a beautiful home, with sustainability in mind.
From Atrio to your Home
Atrio will envelop you - and your five senses - in a livable space full of books, flowers and worldly heirlooms. The shop includes an in-house flower shop as well as a communal kitchen space that is available for private events.
We collaborate with friends in other cultural verticals, from food and drink to fashion and beauty. Atrio adjoins a sister restaurant, also designed by Jeremiah Brent. The two concepts collaborate on products and programming.
Have a glass of Nebbiolo with us. Shoppable from top to bottom, the immersive shop sells new and vintage furniture, lighting and accessories for kitchen, living room, bedroom, bathroom and outdoor spaces.
We believe in limiting our environmental impact. Through buying local flowers and within seasons, we strive to live up to this ideal. We work with talented Floral Artists who believe the same.