Experience our Los Angeles store at Platform in Culver City – Open MON - SAT 11am to 6pm
Find something unexpected
Your cart is currently empty.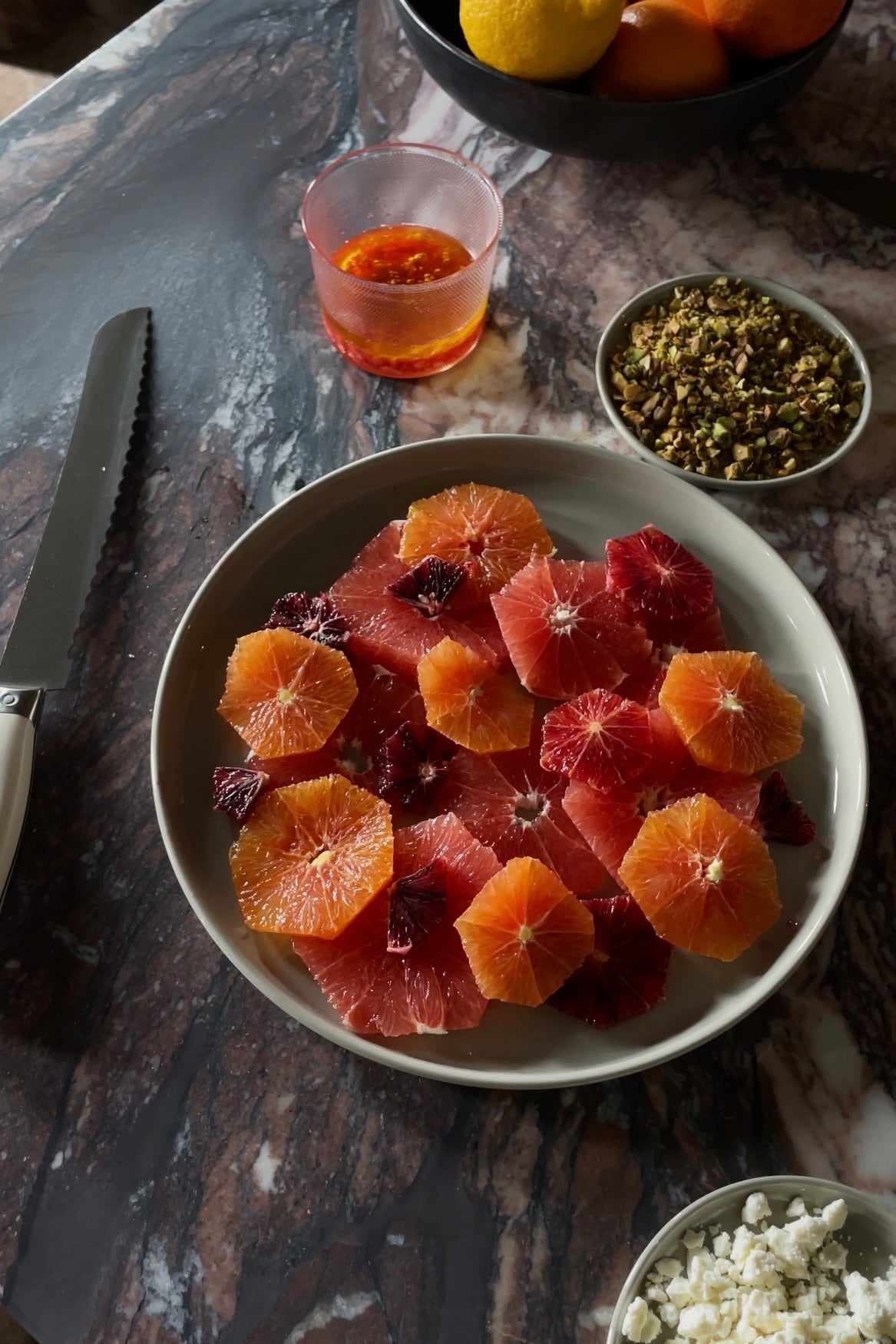 CAROLINA GELEN'S CITRUS SALAD
ATRIO APERITIVO
Jeremiah Brent and the Atrio team share their go-to drinks and bites, reminiscent of relaxing weekends at home with friends or family vacations in Portugal. Our favorites are often inspired by recipes from the pros and credited where appropriate. Bom proveito!
For a bright, zesty appetizer or dinner party side dish, Jeremiah suggests this crowd-pleasing citrus salad by genius cook Carolina Gelen. We're sharing the ingredient list below. Visit Carolina's site for the full recipe and serving ideas. 
Citrus Salad Ingredients
1 medium grapefruit
1 small pomelo
2 small navel oranges
3 medium cara cara oranges
5 small blood oranges
1 small knob of fresh ginger, about 2 teaspoons grated
3 tablespoons vinegar, lemon juice or lime juice
1 tablespoon honey, plus more to taste
1/8 cup or 2 tablespoons extra-virgin olive oil
A handful of crumbled feta
A handful of chopped pistachios
Flaky salt
Shop tools, ingredients, and dinnerware from Atrio's citrus salad video below.